The highest quality bodywork I've ever seen, and at huge savings over other quotes I had. I don't know how they do it. Superb.
Had a minor scrape? Don't Panic!
Firstly we'll just say that even if a claim is unavoidable, Scuffbusters can still help, see our Insurance Claim page. But hopefully that won't be necessary...
With car body repair rates as low as ours, a large proportion of our business is from motorists who have had a minor scrape, want to get their car back to perfect, but don't want to claim on their insurance.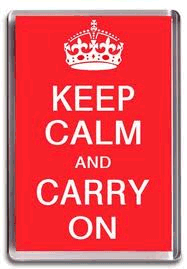 As you will probably know, insurers impose an excess figure on most policies, which means that you are liable to pay that first amount of any claim, and they will only cover whatever runs over that.
In these days of sky-high premiums, many drivers choose to have a higher excess level in return for a lower annual premium. In essence you are accepting more of the risk for a lower price. Basic economics.
But with typical bodyshop prices meaning that even minor scrapes can cost a small (or not so small) fortune to fix you may well think that an insurance claim is your only option. In some cases of course you will be right, but - depending upon your excess level - there will be many other instances where we can repair your car perfectly for less than this level. So no insurance claim. No penalties for making that claim. No unnecessary premium increases.
We are very often able to fix those minor, or not so minor scrapes for less than your Insurance Excess level.
Insurance Excess &pound100? - Our Paintless Dent Removal wizard can magic away quite significant dents in your panels for less than this amount.
Insurance Excess &pound250? - We can fix nasty bumper scuffs or cracks for well within this figure, even damaged doors, wings, bonnets or other panels are repairable for less than this.
Insurance Excess &pound500? - That can cover some really quite nasty 'encounters'. For example, damage to a bumper, with a nasty scrape through a wing and 'blending' into an adjacent panel to ensure that perfect colour match could be undertaken for less at Scuffbusters.
Protected No Claims Bonus? - Great, but these usually only allow for maybe one or two claims over a certain period. Many drivers choose to avoid making a claim for smaller repairs to ensure that any future 'big one' is still allowed for. And also, don't forget that protection is only valid if you stay with your current insurer. If you ever want to shop around, that claim will come back to bite you...
With our Quality Guarantee and our Price Guarantee, Free Courtesy Cars and our Faster Turnaround make sure you call us before your insurers.
Oh, and don't forget, even if a claim in unavoidable, Scuffbusters can still help, see our Insurance Claim page.
To get a fixed price quote either drop in or send us some photos using our Get a Quote page.